Tue 25
Apr 2017
After far too long, I'm pleased to announce that Tangent has a sequel, Lies and Silence.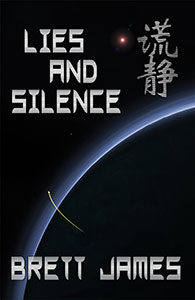 Things are heating up in the outer rim: the church is at war with the Oni, the Oni are at war the military, and the admiral's outsized ambition for conquest fuels all fires.
Meanwhile, Red struggles with secret orders—orders that put her at odds with everyone else onboard the orbital—and the GHI prepare to seize control of the entire solar system. All in all, Commander Xianx Paul very much misses the boring old days.
Lies and Silence is available to order right now, both in paperback and on Kindle.
And for you collectors, there's a new version of Tangent, with a cover to match the rest of the series (only five more books to go!)